Being "trendy" when remodeling your kitchen can be dangerous. No one wants to see a photo of their current kitchen 20 years from now and cringe at the choices they made, only to defend it with "That was what was in style at the time!" Like trends in fashion, some design trends quickly come and go. But design "trends" that evolve in response to the way we live or because of new and better technology are something that we can all get on board with. Here are some of the top kitchen design trends that we are happy to embrace, given that they can enhance the way you use and live in your kitchen: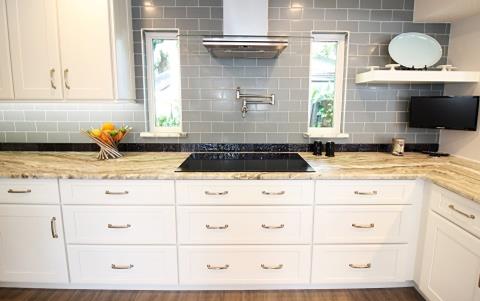 Drawers, Drawers and More Drawers
Storage is a primary necessity in the kitchen, and drawers are taking the spotlight over lower cabinets in many kitchen designs. Deep bottom drawers offer ample storage that you no longer need to squat or kneel to access, and the latest variety in dividers and inserts increase the functionality of these drawers. Innovation in design has also led to drawers being an option in places they formerly could not go, such as under kitchen sinks and range tops.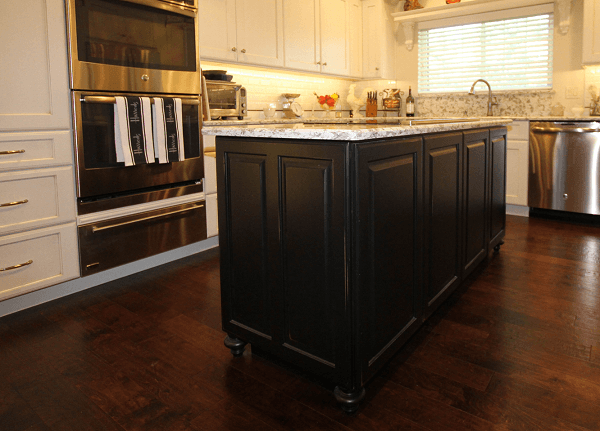 Contrasting Islands 
The trend toward making kitchen cabinetry look more like furniture has long-lasting appeal, and it is easiest to achieve on an island by using cabinetry in a different finish. Dark wood islands in white kitchens (and vice versa) or painted island cabinetry is a great way to add interest, introduce color, and customize the look of your kitchen. 
Multi-Functional Islands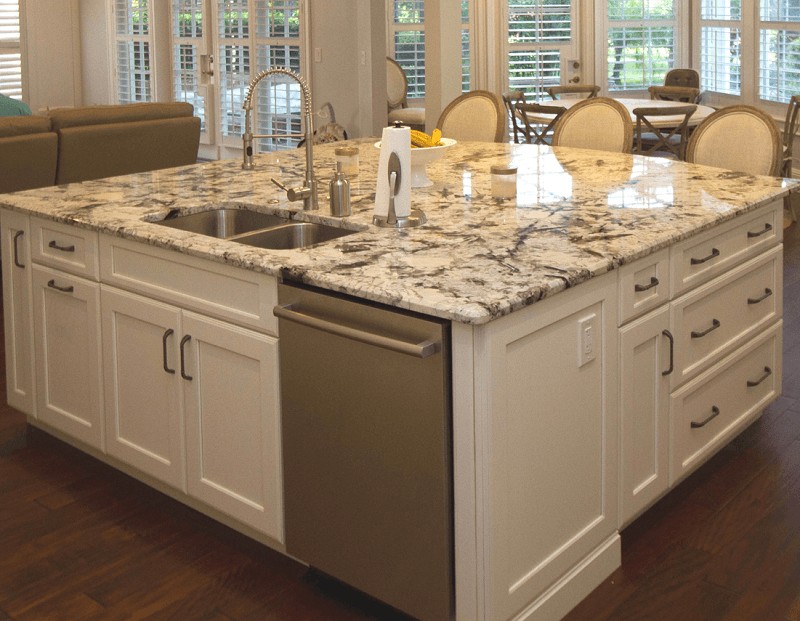 Kitchen islands are getting bigger and we are requiring more from them than just some extra counter and storage space. As they grow in size, islands are becoming kitchen workhorses. Prep sinks, full sinks, range tops, warming drawers, wine refrigerators, dishwashers, microwaves, open shelving, waste and recycling receptacles, spacious seating – you name it – today's multi-functional islands can accommodate it, and then some!
Removing Levels
The two-level counter breakfast bar is being replaced with a one-level surface in kitchen remodels everywhere. We first mentioned this trend in our March 1st blog post  "Lowering the Bar" -explaining why it is such a popular design choice. Creating a greater feeling of space by removing the height of a breakfast bar is a great way to make a kitchen and the room beyond feel larger and more connected. Which brings us to our final design trend worth considering : Open Kitchen Plans.

Open Kitchen Plans
Kitchens that are open to the spaces beyond continue to be a major wish for many clients. This "Before" picture shows how our client's kitchen was closed off from the adjoining family room by  upper and lower cabinets. The  "After" picture shows the stunning result achieved when the division between the rooms is removed – an open and inviting place for family and friends to gather!