The remodeling has begun! The first day at Leslye and Ben's house began with the arrival of the demo crew and the project managers. Leslye and Ben did an awesome job of clearing out their kitchen and the surrounding rooms in preparation of our arrival.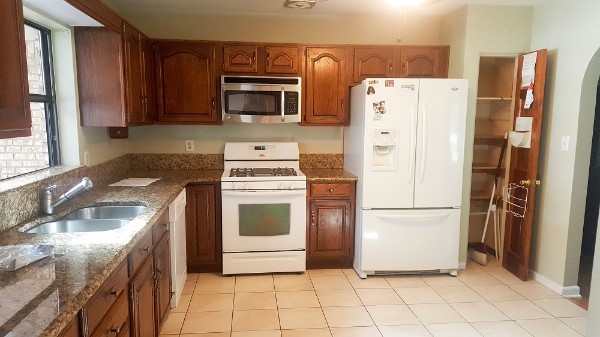 Two walls will be removed to open the kitchen to the rest of the house. The tile flooring in the kitchen and the dining space/foyer pictured below will be replaced with hardwood to match what is currently in the living room.
The two walls to the right are coming down to open this space to the kitchen on the other side of them.
Large/heavy pieces of furniture that are staying in place were covered by the crew with protective plastic, and the flooring that is not going to be removed was also covered.
After the necessary protection was in place, the demo began. Leslye and Ben want to re-purpose their kitchen cabinets and granite, so our crew members were careful during the removal to keep them intact for our clients.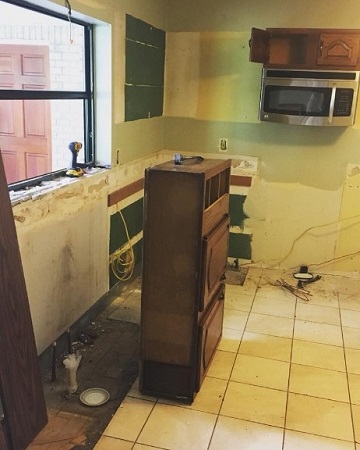 The next step will be a total game changer: the removal of the two walls that separate the kitchen from the rest of the home!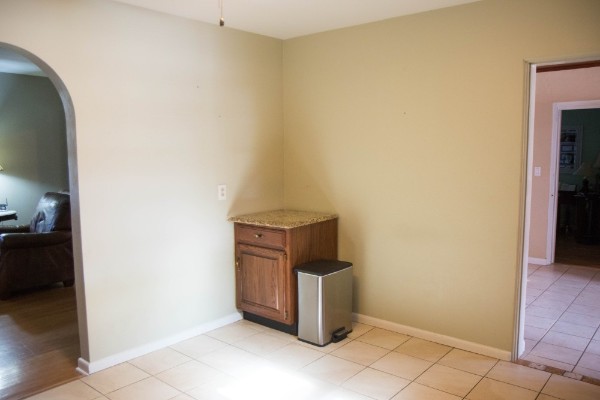 Lesley posted this video to her Instagram account of how it looked at the end of Day 1! Stay tuned!