When you think about kitchen design, what comes to mind first? Do you think about the floor plan/layout of the cabinets, sink, and major appliances? The floor plan is the most obvious aspect of kitchen design and requires serious thought and planning. And it doesn't just entail placing cabinets around appliances in a "work triangle" and considering only the "footprint" of the kitchen within the space. It's deciding not just where the sink, appliances, and cabinetry should go, but also what type of cabinetry will work best in any particular spot in that floor plan. A kitchen designer must consider what will be stored in each cabinet and drawer to design a layout that provides the most functionality for you. To make the best selections for you, we need to learn as much as we can about how you use your kitchen, what types of kitchen products you own and use, and what you feel are your current kitchen's pros and cons before we begin your new design. Some of the things we need to know to design the best kitchen for you include:
What type of kitchen products do you own and store in your kitchen? Do you have large platters, cookie sheets, crock pots, pressure cookers, etc. that need a place in your kitchen? Here are some cabinetry solutions we have provided for clients for storage, including deep drawers that can hold large pots and small appliances, corner cabinet storage, and cabinetry made especially for cookie sheets and platters: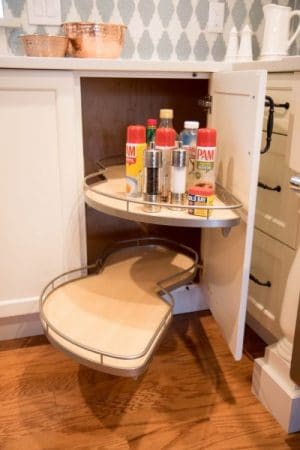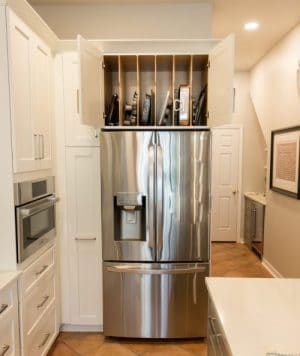 Dishwasher placement is an essential consideration in kitchen design and should always be located next to the sink and close to the storage cabinets for the dishes, glasses, and utensils. Here's a kitchen where the dishwasher is located in the center island, next to the sink and directly across from the dish drawer: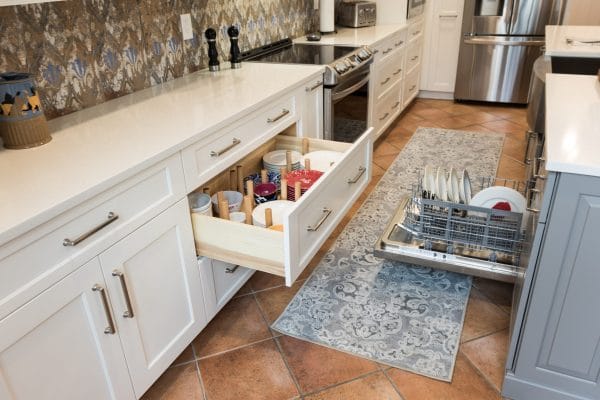 How often do you cook? What types of things do you  cook? Do you use a lot of spices? Cabinetry lines offer inserts and lovely cabinetry options for spice and other small item storage that can be incorporated to add both style and function to your kitchen. Here are some examples from recently remodeled KBF kitchens: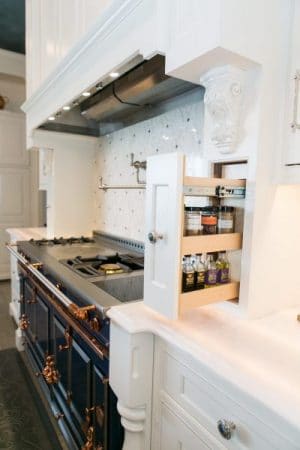 Do you need more food storage options? How about a hidden pantry? A pullout storage unit and pullout shelving within a pantry are great options: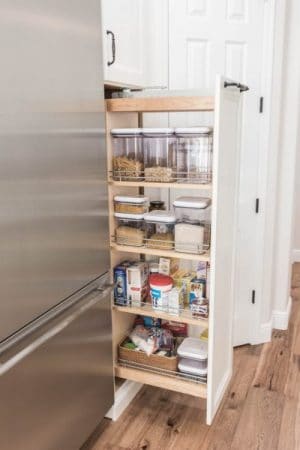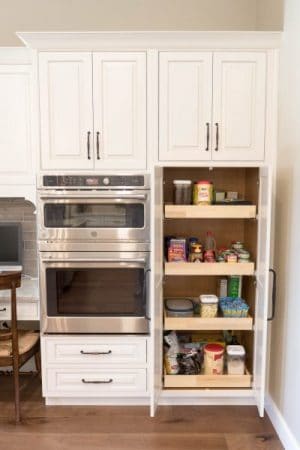 What do you use every day? Are your utensils easy to access? Do you drink coffee every morning? There are drawer inserts for knives, large utensils, and kitchen gadget storage: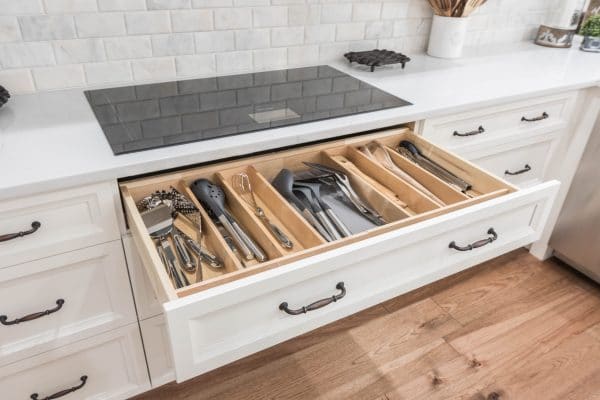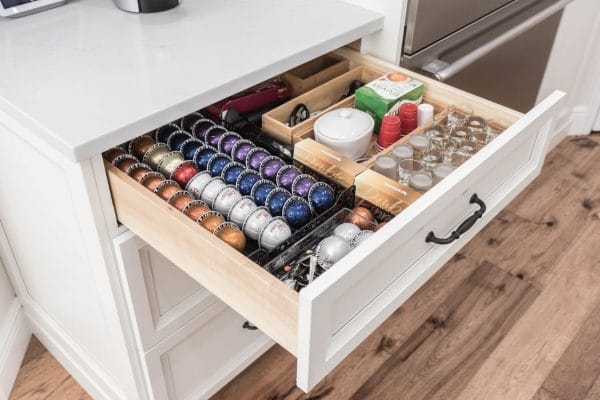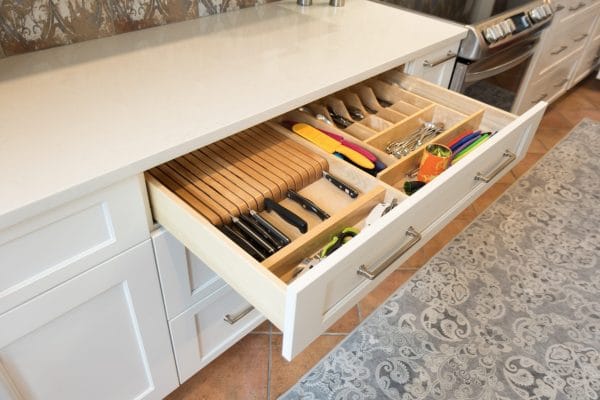 Do you bake and want to display your mixer or do you want it tucked away but easily accessible? Stand mixers are heavy difficult to take in and out of storage. Did you know that cabinetry lines offer mixer storage that has a lift so you can easily access your mixer when needed?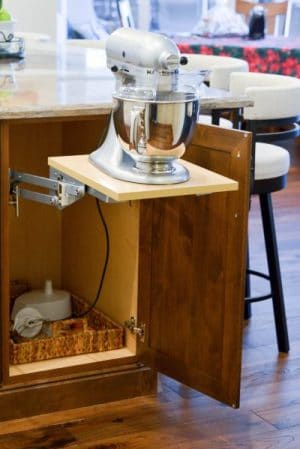 The combinations of types of cabinetry, inserts, and accessories are almost endless. Our KBF design team can educate you on the options that are available to make your kitchen as functional and personalized for you as possible. Are you ready to begin your journey to a new kitchen? Call us at (407)830-7703 to schedule your complimentary consultation.