We're so happy to hear from you!
Your contact form is on its way to our design team. 
We will respond shortly to learn more about your remodeling goals and, if you choose, to schedule your complimentary consultation.
In the meantime, please keep scrolling if you'd like to learn a little more about us.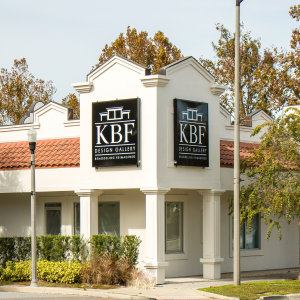 Our award-winning showroom is a great place to start your remodeling journey!
With over 4,500 square feet of home design inspiration, our extensive sample inventory includes cabinetry, granite, quartz, bathroom and kitchen fixtures, cabinet hardware, tile, wood flooring, luxury vinyl and so much more. Whether you're planning to remodel your kitchen, a bathroom, or your entire home, a KBF team member can explain how our approach to the design and remodeling process will provide the best experience and an outcome that will exceed your expectaions. 
We're centrally located to all of Greater Orlando and we're open six days a week. Please see our address and hours below. We hope to see you soon!
Showroom Location
1295 South Orlando Avenue
Showroom Hours
Saturday
10:00 am to 3:00 pm
Phone
KBF has reimagined the remodeling experience.
KBF's principals (and brother and sister team) Ashley Sheaffer and Adam Vellequette break down our Design-to-Build remodeling process in this video.
This process was developed to make your remodeling experience as easy and efficient as possible.