BATHROOM DESIGN & REMODELING
From concept to completion, KBF Design Gallery can create the bathroom of your dreams. Our designers and skilled tradesman work from the initial design to the final installation with one goal in mind – providing you with a finished space that will enhance your home and your life. Whether it is a master bathroom retreat, a guest bathroom, a children's bathroom or a powder room, your newly designed bathroom will be a space that fits your style, your budget, and the way you live, while also increasing the value of your biggest investment – your home.
At KBF, we know the best way to learn about you, your style, and your desired remodeling goals is to meet with you directly. This can be done in person or, using today's technology, virtually! During our visit, tell us why you want to remodel your bathroom, what you like/dislike about your current bathroom, and how you want your remodeled space to function for you. Do you love to take baths and dream of a jetted tub? Or do you want to get rid of your bathtub to make way for a spacious shower? Are you finally ready to have two sinks in your master to bring peace to your morning routine? Tell us everything! We can offer some ideas to you based on our experience, then take some preliminary measurements and give you a parameter of cost for our services.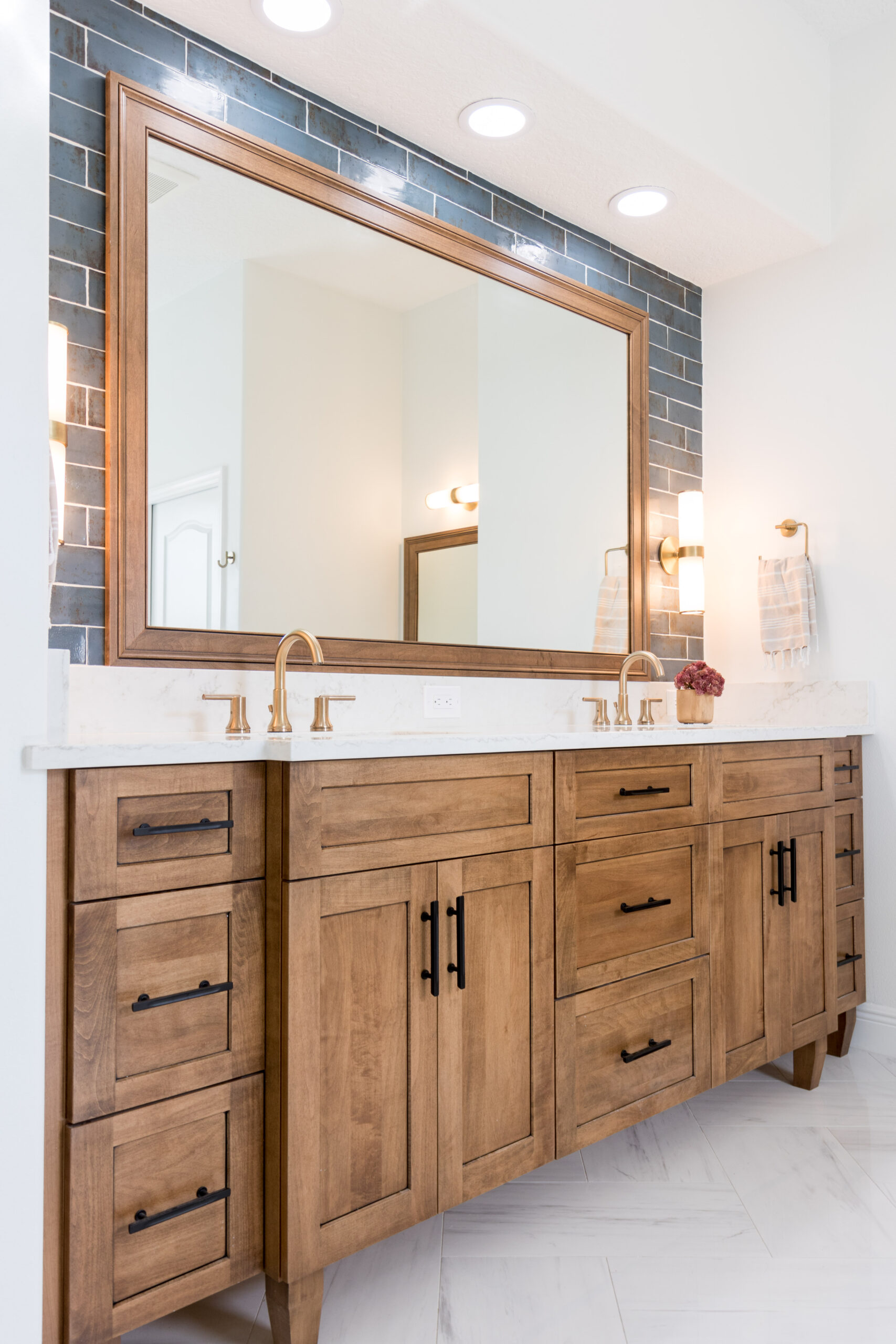 We're thrilled to learn that KBF has taken the top place in Orlando Magazine's 2023 Home Design Awards in SEVEN categories! KBF was named number one in the Best Remodeling Company, Best General Contractor and Best Kitchen Design Showroom categories! We also took the second spot in the Best Cabinet Showroom, Best Flooring Showroom and Best Tile Showroom categories, and third place in the Best Granite, Marble and Quartz Showroom category. Thanks to the public for voting for us and supporting us in this way. It's an absolute honor to have our team recognized for their dedication to creating beautiful and functional spaces for our clients.