The KBF Design Team was fortunate enough to attend the 2017 Kitchen and Bath Industry Show (KBIS) at the Orange County Convention Center last month. The show was enormous and showcased all of the latest and seriously greatest offerings in every aspect of kitchen and bath design, building, and remodeling. From completely elaborate luxuries to practical inventions, the show had acres of products to explore. And as excited as we were to learn about the latest innovative products and gorgeous design elements, we find that our clients, when they visit our showroom or we visit them in their home for a consultation, often have the same reaction to the products we regularly incorporate into our designs. Specific shower drains, shower valves, and ventilation fans are not usually high on most people's wishlist when they remodeling a bathroom. But they just might be the things that you marvel over the most if you are not familiar with today's options in the otherwise mundane parts and pieces that make a bathroom function.
Square Shower Drains

If your home was built before a certain time, you very likely have a round shower drain in your shower. And there's a good chance if you have an older round shower drain, you have some cracked tile around it. Somebody who had the same problem must have taken notice, and the square shower drain was created. Square shower drains just make sense! Available in all finishes and different patterns, they can actually become a design element instead in your bathroom.
Shower Drains with Hair Traps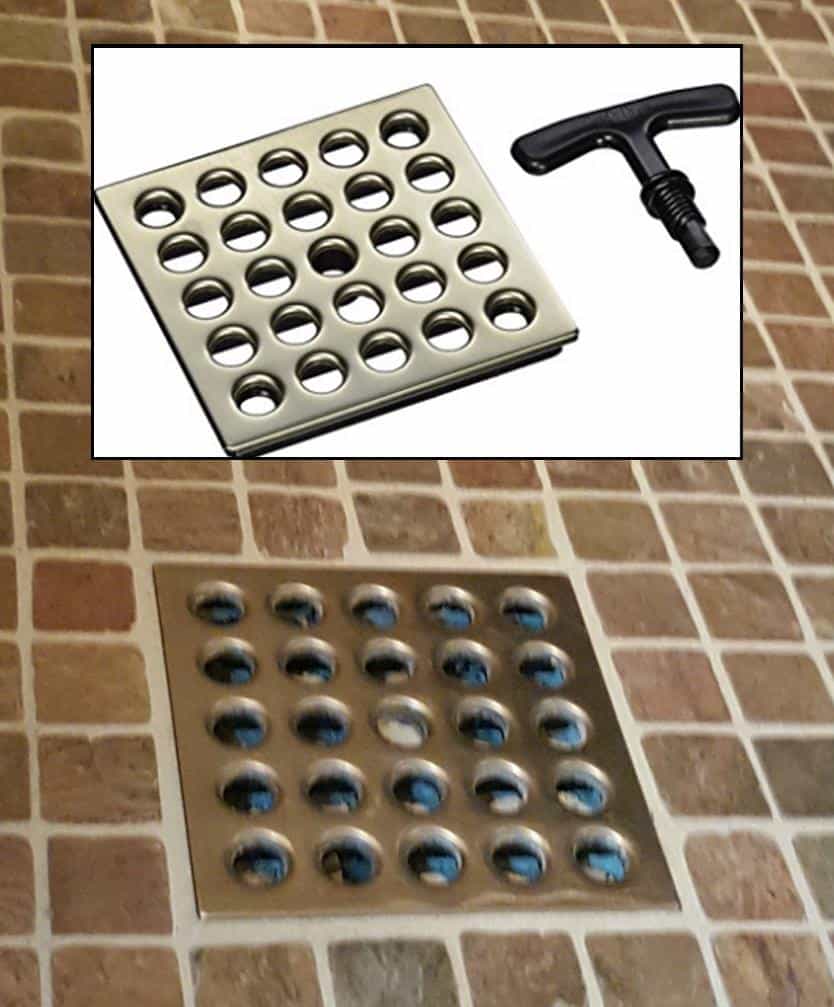 If you have ever had the displeasure of removing your shower or bath drain to dislodge the hair that has accumulated beneath, we feel for you. Have you ever wondered why there isn't a drain that you can easily clean on a regular basis? There is! The drains are built with a trap beneath the drain grate that catches hair before it can accumulate further down the drain pipe. The drain grate has a small hole in the center where you insert a key to lift the drain trap and easily remove the hair. You simply lock the drain grate back into place when you are done.
Linear Shower Drains
Shower drain options abound! Have you heard of linear shower drains? Long, slender drains can take the place of center drains in showers and are installed instead at the showers edges, leaving the shower floor uninterrupted. You can completely eliminate the need for a curb that you have to step over to get into and out of your shower utilizing a linear drain. Shower doors can swing freely in or out of the shower, making showers more accessible and safer for those with physical challenges and limited mobility, even offering easy access for wheelchairs (they are ADA compliant). Linear drains can also be used on the back wall of the shower, with a shower floor that slightly slopes toward the drain instead of being sloped all around toward the center drain.
Shower Valves with Dual Controls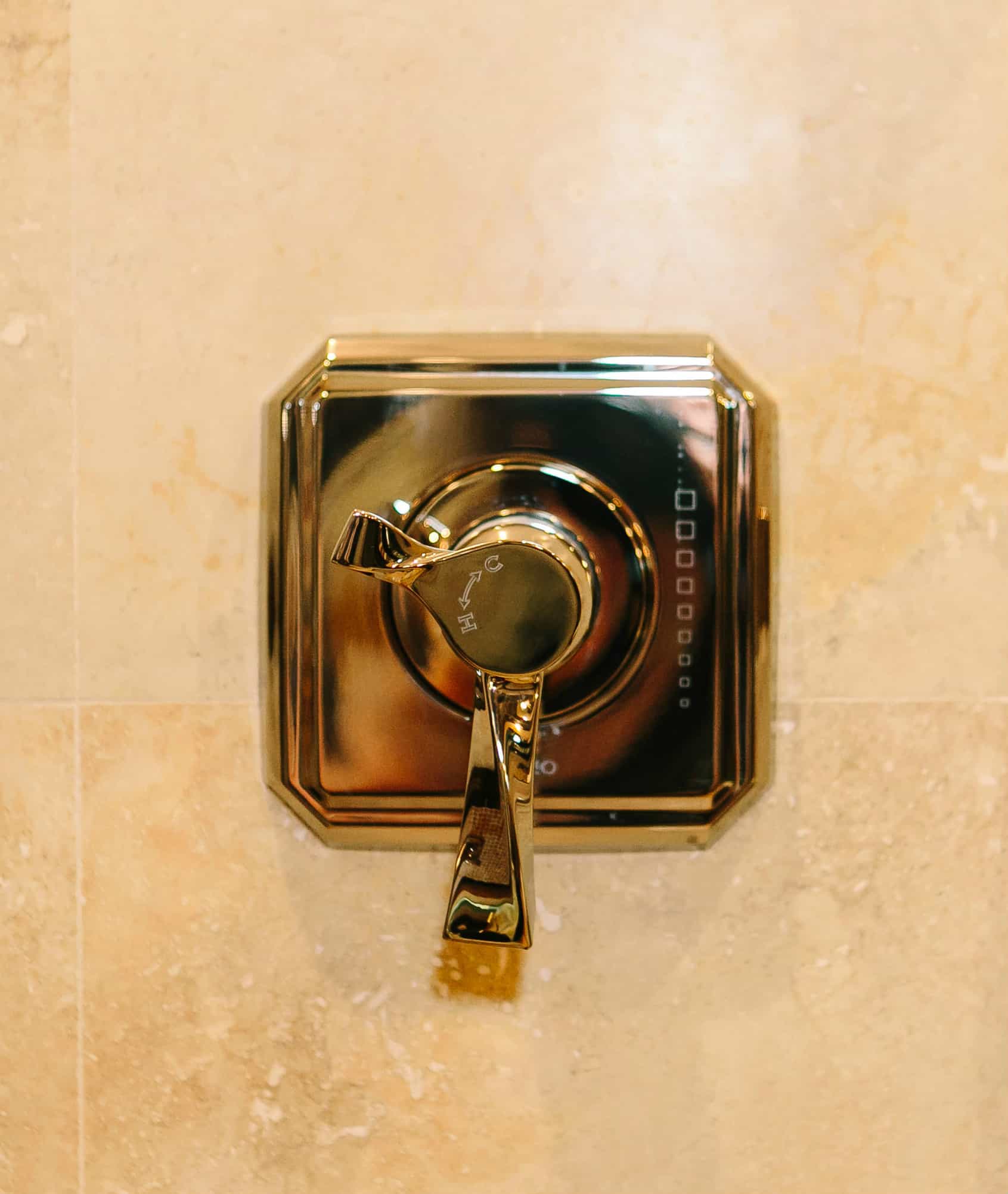 So you love your shower to be a certain temperature, but you have to work to get it just right EVERY time you shower because in order to turn off your shower, you have to turn it back to the cold setting, right? No more. Shower valves come with two handles that control the valve – one to adjust the temperature and one to adjust the water pressure. Leave it on your sweet spot for temperature and you will never have to struggle to get it just right again.
Bluetooth Ventilation Fans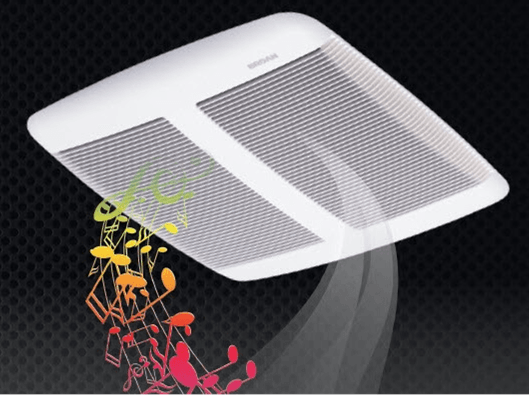 Gone are the loud, annoying bathroom fans of yesterday. Today you have the option of combining the practicality of a fan with the pleasure of music! The latest options offer extremely quiet ventilation fans that quickly remove humidity and odor, combined with Bluetooth, dual high-fidelity speakers, all concealed behind the fan grille. Link your phone, Apple Watch, or any Bluetooth enabled device and you can get ready for work or soak in the tub while listening to your favorite playlist, an audio book, or the morning news. Not to mention how much more fun you will have singing in the shower!
Would you like to learn more about these bathroom elements? Contact the Design Team at KBF at (407)830-7703.